Probiotic Boost
Probiotic Boost Promotes:

Supports a Healthy Gut​
A Healthy Gut will more fully utilize the micronutrients in the Gut​
More completely absorbed and utilized micronutrients in the Gut will enhance your healt

h

Probiotic Boost is:

Third Party Tested​
Acid Resistant Strains​
Combined with Prebiotics​
Most Effective Probiotic available

Probiotic Boost Dosage:

Take one capsule everyday with food​
Take for 3-6 months to have a healthy gut​
After your gut is healthy take one capsule 1-2 times per week for maintenance of a healthy gut​
You do not want to take probiotic daily long-term everyday if your gut is healthy​

The reason is too much bacteria (even good bacteria) can lead to health issues related to having too much bacteria in your gut. Avoid if having surgery.​​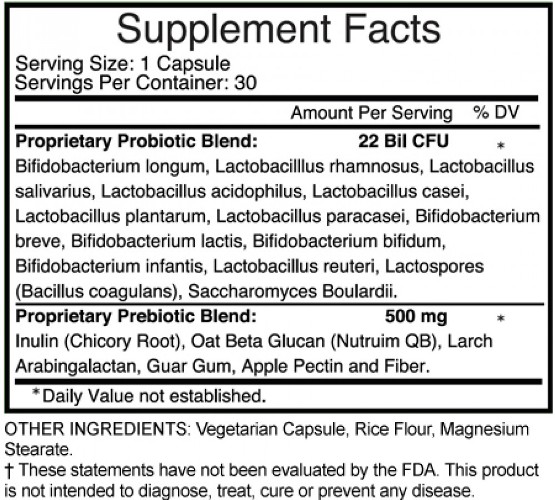 These statements have not been evaluated by the Food and Drug Administration.
This product is not intended to diagnose, treat, cure, or prevent any disease.
Persons with pre-existing medical conditions should consult a health care professional.